Hello, welcome to another of my posts for the 12 Days of Christmas blog party! Be sure to check out Faith's blog every day to find more amazing posts!
Can you believe it's only a week until Christmas? I sure can't! Time has been flying all of 2017 for me, and it seems December is rushing more than usual.
One word for you, dearest December:
STOOOOOOOOPPPPPPP!!!
Today I'm going to be talking about my favorite Christmas movies. Most of which I watch almost every year. I mean … I haven't watched them this year (I'VE BEEN BUSY, OKAY???), but … I've heard them playing in the living room while I'm writing blog posts and novels in this one?*
*You're right, I have no excuse …
(Note: all the images were taken from Google. Credit to their respective owners!)

My Favorite Christmas Movies
A Charlie Brown Christmas (1965)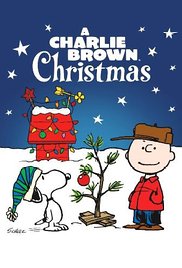 What can I even say about this one? It is so wonderful! It's a timeless classic. It has an amazing meaning behind an amusing story with great music playing in the background.
How the Grinch Stole Christmas (1966)
Love it! Also, I can almost recite it from end to end. Seriously. Try me sometime. Ask me to recite "How the Grinch Stole Christmas." (When we're actually face to face … 'cause that might happen someday, y'know ….)
All the Whos down in Whoville liked Christmas a lot

But the Grinch who lived just north of Whoville did not …

It's a Wonderful Life (1946)
Y'all knew this one was gonna be here, right?
Okay, so, full confession … generally, I'm not a huge Jimmy Stewart fan. *hides* Sorry! He just annoys me. 😛 But … I make an exception for this one. (Mostly because George and Mary are adorable!)
The Bishop's Wife (1947)
I think this one is underappreciated. Some people even told me they won't watch it because it had an undertone of adultery.
To which I reply, " … " (Because I literally have no reply, haha.)
Yes, a married man is jealous of a man who's spending time with his wife (well, an angel, but same difference), but it all turns out all right in the end, and nothing happens. Partially because Dudley's whole point on earth is to patch up their family. Trust me. He's got it all under control ('cause God is guiding him, of course)! 😛
And … it is such an amazing story, and it shares the true meaning of Christmas in an incredible way.
A Christmas Story (1983)
Yes, it's not completely clean (I watch it now and am like, "You let me watch this since I was three years old? *realizes that my parents truly don't love me*"), but … I can't help myself! It's so hilarious and just … a classic.
Note: semi-frequent cussing. Although when you're a kid, you don't notice. I know because I didn't notice there was any cussing until this year. And then I was like, "Whaaaaa??? *is a little heartbroken*" And then there's the whole lamp thing. *can't explain*
The Santa Clause (1994)
his is just so hilarious! (My parents are watching it right now, actually … #BlogsPostsDontWriteThemselves) It's always been one of my favorites, partially because Charlie is just so sweet. And because I've always liked Tim Allen … he's a funny guy!
And … that's it for today! I'll be posting again Wednesday (about our Christmas traditions, 'cause why not?). I'll see you again!
(And yes, we will eventually get back to our normal schedule … after Christmas!)
Thanks for reading!
~Kellyn Roth~
Social Media | Website | Book Blog
p.s.
What are some of your favorite Christmas movies? Do we share any favorites? What are your thoughts on mine – whether or not you enjoyed them! (I WILL FIGHT YOU, BRO.) (Not really.)