Today is 'western' and 'inspirational' day. Now, I couldn't remember reading any books that counted as 'inspirational,' so … yeah. I guess I just don't need inspiring. XD So I replaced 'inspirational' with 'animals.' Yeah … that is a genre … 😛
Remember, you could win this prize …
And if we get 75 or more entries there will be a second prize … and if we get 100 or more entries, there will be a third! So tell all your friends and family, and there'll be more cool stuff to win! 🙂
Also, remember to visit all the blogs for a chance to win the daily door prize!
This slideshow requires JavaScript.
Western
(I admit I never read books of this genre … well, almost never, as you can see I scrounged up five 'westerns' … although I admit they aren't really … at least, not most of them …)
Childhood favorite. ❤ It's so sweet. I must have read it fifteen or twenty times … but then, I've probably read a fifty books fifteen or twenty times … but just because I don't show favoritism amongst my babies books doesn't mean I don't love them all individually. 😛
Wow … a little violent … COOL! *deep sigh at own lack of sensitivity* Anyway, it ended super abruptly, but what can you expect from a story this short, and I love it anyway. 🙂 I love the cover too much for words! (*considers actually hiring Willowy Whisper as a cover designer* *glances over shoulder at beautiful covers for The Chronicles of Alice and Ivy* *decides to put thoughts about it on hold until I actually finish the series and need more covers designed*
I believe I received a Kindle copy of this short story for a review, and I was really impressed. Oftentimes short stories don't contain the amount of character development, plot development, and setting development I like to see … but this one really did! The girl on the cover *cough cough* isn't Elizabeth, though. (What? My mental image is totally offended by that girl! So there!)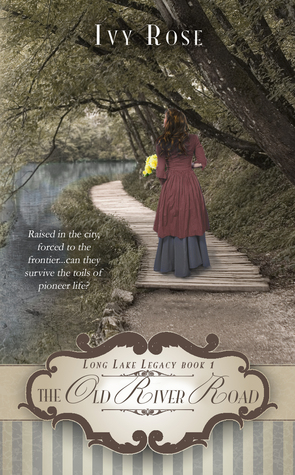 Oh, my gosh, THIS BOOK! It's like … Laura Ingalls Wilder + Maud Hart Lovelace + Gene Stratton Porter + awesomesauce. OH MY GOSH WILLIAM AND CLARA!!! … and kids. Finally, someone is having a big family IN A BOOK.
Other books characters: "Ooh, we have a kid! We're so blessed … Not that we're gonna have another, because apparently having just one is very Victorian. How very modern of us."
William and Clara: "Ten? Nah, that's not enough." ❤ ❤ ❤ ❤
Go buy yourself a copy now! I'm gonna have to get myself a paperback copy sooner or later … the Kindle copy I have just isn't cutting it! 😀
*tries to wait until the next book comes out* *enters up huddled in a corner crying*
I don't think this one needs a lot of explanation … my personal favorite is either On the Banks of Plum Creek (for my child-self) or These Happy Golden Years (for my grownup self). Or … you know, Little Town on the Prairie is awesome. Or … or … or … 😉
Inspirational Animals
(This is a genre I read (or used to read) a lot of, actually …)
This book is so hilarious! 😀 The one time I can stand owls … *makes exaggerated chopping motions* *war whoops and runs threateningly towards trees*
One of my favorite books, the only one I've ever read about a cat that makes sense. 🙂
I'm sorry … this one just had to be here! I absolutely adore this book, honestly. I used it for research for one story I wrote forever ago, too …
I used to read soooo many dog books … and this was one of my favorites. Sweet and sad and heartbreaking and hilarious. 🙂 I adore the movie, too … or I used to. I haven't watched it in maybe five years. XD
This one is amazing! It's a true story, too. 🙂
---
Today my room is …
Take a seat … literally! *cracks up* Yeah … I'm writing this late …
Remember to go to Rebekah Morris's readanotherpage.com for a chance at winning the grand prize!
~Kellyn Roth